MEET OUR CONSULTANCY
Are you planning on doing business in Brazil? Get there with
Atlantico Business Development
business diplomacy
economic intelligence
political risk assessment
market scans

more here.
POLITICS
Next week, President Rousseff's ambition of creating an international civil code governing the use of the web will come a step closer to fruition as the world meets in São Paulo to discuss the issue at NETmundial – the "Global Multistakeholder Meeting on the Future of Internet Governance" (FT beyondbrics).
"Fifty shades of pink" is how Luiz Felipe d'Avila of the Centre for Public Leadership, a think-tank, describes Brazil's political spectrum. In fact, the country has just 32 registered parties. But Mr d'Avila is correct when it comes to tinge: 26 have names that are Pythonesque combinations of words like "social", "democrat" and "workers". "Even those who are not on the left do not call themselves the right," says Jairo Nicolau, a psephologist at the Federal University of Rio de Janeiro (The Economist).
Eduardo Campos, the centrist former state governor running third in Brazil's presidential race, plans to lower the tax burden and set a formula to automatically raise fuel prices at state-run oil company Petrobras if he wins the October election. In a wide-ranging interview, Campos defended those and other reforms championed by Brazil's business community, which has largely soured on left-leaning President Dilma Rousseff after three-plus years of slow economic growth (Reuters).
With Brazil's economy struggling, a scandal at its state-run oil company and nearly three-quarters of voters saying they want change from their government, President Dilma Rousseff looks vulnerable in her bid for re-election this October. But for her to lose, somebody else has to win. And her two main rivals have big, potentially fatal flaws of their own (Reuters).
SPLIT SECOND POLL
DEFENSE & SECURITY
Savis Tecnologia e Sistemas S.A., the lead company of the Tepro Consortium, hired by the Brazilian Army to integrate and implement the Sisfron (Integrated Border Monitoring System) Project, recently concluded the delivery of the Military Operations Center of the Western Military Command, in the city of Campo Grande, Mato Grosso do Sul. This is Sisfron's first Command and Control Center, which incorporates cutting edge equipment and will make it possible to analyze the data collected by the sensors, to have situational awareness, and to support decisions and the communication of instructions for the operations under the responsibility of the Military Command of that area. As of this date, a significant part of defining the systems that will allow the physical implementation of the tactical communication, optronics, infrastructure, command and control centers, electromagnetic signal sensors, surveillance, monitoring and reconnaissance subsystems have been concluded, as well as an advance in executing the strategic communications network. The progress of the work, which is now underway, moves forward on schedule and according to the contract signed with the Brazilian Army (Embraer).
In place for seven month in the Brazilian Senate, the Espionage CPI (Parliamentary Commission of Inquiry) failed to identify those responsible for the interception of Brazilian data by the US government. The committee's final report points out weaknesses of Brazilian cyber security and makes general suggestions for improving the system (Folha).
BRAZIL WEEKLY STORE
Check out the Brazil Weekly Store, our online shop in cooperation with Amazon.com. Now listing books on Brazil and Brazilian music cds!
OPINION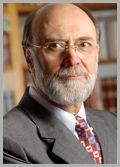 Be welcome to check out Brazil Weekly's interview with Professor Bolivar Lamounier and find out Why you shouldn't get too excited about Brazil's new middle class…
ROTTERDAM WEEK
Check out our new Publication
Brains & Brawn from a Virtual City State!
Un-Dutch Reporting
on
Political Risks & Business Opportunities
in the Americas, Europe & Southern Africa!
SUBSCRIBE, IT'S FREE!
You request a free subscription to Brazil Weekly here and get email notifications on updates.
Brazil Weekly is also Facebook. You can like us here and join our group there.
You can also follow Brazil Weekly on Twitter at brazilweekly.
And be very welcome to join the Brazil Weekly networking and discussion group on Linkedin: Click here to join.
CITY BRIEFS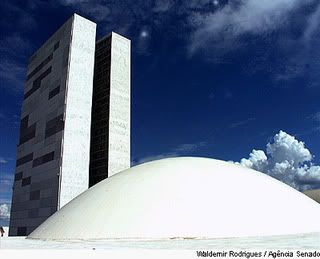 Check out Brazil Weekly's new feature City Briefs, a series of introductions to the country's main economic centers, packed with relevant info for business travelers. First to hit the net were the Brazil Weekly City Briefs on Brasilia, the federal capital of Brazil, Belo Horizonte, the country's third economic centre and Sao Paulo, the global megacity. Latest City Brief deals with Rio de Janeiro, the Marvelous City!
SPLIT SECOND POLLS
SOCIAL
Brazilians were once more optimistic about their country. That's what Datafolha found in the results of its most recent poll in 2013 on whether or not people are proud to be Brazilian, the assessment of the country as a place to live, and expectations with regards to inflation, employment and purchasing power, among other economic aspects. To calculate the evolution of the general mood of the population, the institute has now created a new indicator, the Datafolha Confidence Index (IDC), a product of the reviews of selected research topics frequently look at during its research (Folha).
Do we need intercultural communication or should we just be yourself? Read the column at Rotterdam Week.