ADVERTISEMENT

MEET OUR CONSULTANCY
Are you planning on doing business in Brazil? Get there with
Atlantico Business Development
business diplomacy
economic intelligence
political risk assessment
market scans

more here.
POLITICS
Dilma and her predecessor, Luiz Inácio Lula da Silva, both from the PT, are leading the polls for the presidential race in all most likely scenarios for 2014, Folha reported.  Dilma will be reelected – in the most likely scenario with 47%.
INTERNATIONAL
Argentina's recent Cabinet shuffle has smoothed trade friction between South America's two largest economies and clears the way for a united proposal for free trade with the European Union, Brazilian Trade Minister Fernando Pimentel said (Reuters).

Brazil's development bank BNDES will open its third international location tomorrow to help drum up business for Brazilian companies in Africa beyond the Portuguese-speaking countries. The Johannesburg location follows offices in Montevideo and London, both opened in 2009 (Bloomberg).
BRAZIL WEEKLY STORE
Check out the Brazil Weekly Store, our online shop in cooperation with Amazon.com. Now listing books on Brazil and Brazilian music cds!
OPINION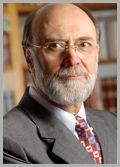 Be welcome to check out Brazil Weekly's interview with Professor Bolivar Lamounier and find out Why you shouldn't get too excited about Brazil's new middle class…
ROTTERDAM WEEK
Check out our new Publication
Brains & Brawn from a Virtual City State!
Un-Dutch Reporting
on
Political Risks & Business Opportunities
in the Americas, Europe & Southern Africa!
SUBSCRIBE, IT'S FREE!
You request a free subscription to Brazil Weekly here and get email notifications on updates.
Brazil Weekly is also Facebook. You can like us here and join our group there.
You can also follow Brazil Weekly on Twitter at brazilweekly.
And be very welcome to join the Brazil Weekly networking and discussion group on Linkedin: Click here to join.
CITY BRIEFS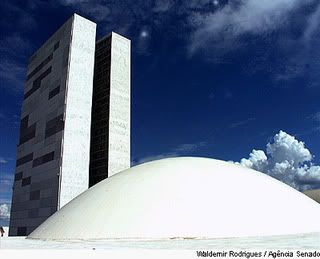 Check out Brazil Weekly's new feature City Briefs, a series of introductions to the country's main economic centers, packed with relevant info for business travelers. First to hit the net were the Brazil Weekly City Briefs on Brasilia, the federal capital of Brazil, Belo Horizonte, the country's third economic centre and Sao Paulo, the global megacity. Latest City Brief deals with Rio de Janeiro, the Marvelous City!
SOCIAL
With Brazil hosting the World Cup next year, officials fear an explosion in child prostitution as sex workers migrate to big cities and pimps recruit more underage prostitutes to meet the demand from local and foreign soccer fans (Reuters).
Do we need intercultural communication or should we just be yourself? Read the column at Rotterdam Week.
- NEW EDITION –
BRAZIL WEEKLY'S BRAZIL'S NEXT 10 HOTTEST BUSINESS CITIES
Check out our revised, 2013, edition! No doubt the biggest and most important business centres of Brazil are the megacities of Sao Paulo and Rio de Janeiro and do not forget most other state capitals like Belo Horizonte, Salvador da Bahia, Recife, Fortaleza, Curitiba and Porto Alegre. But Brazil is big and there are plenty of other fast developing cities, not being state capitals. So for a minute forget Sao Paulo, Rio and those other 2014 World Cup host cities and check out Brazil Weekly's Brazil's Next 10 Hottest Business Cities 2013.