ADVERTISEMENT
MEET OUR CONSULTANCY
Are you planning on doing business in Brazil? Get there with
Atlantico Business Development
business diplomacy
economic intelligence
political risk assessment
market scans

more here.
POLITICS
The approval rating of President Dilma Rousseff fell for the first time in seven months. Rousseff's approval rating dropped to 55 percent in February from 58.8 percent in November, according to a MDA poll commissioned by the National Transport Confederation (Bloomberg).
INTERNATIONAL
The US, Germany, Poland, Brazil and Mexico are among next year's Best Countries for Business. Rotterdam Week in cooperation with Atlantico Business Development (an international consultancy based in Rotterdam) has selected the best 15 markets of 2014/15 for your direct investment or for exporting your products. Find it here.
BRAZIL WEEKLY STORE
Check out the Brazil Weekly Store, our online shop in cooperation with Amazon.com. Now listing books on Brazil and Brazilian music cds!
OPINION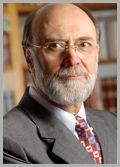 Be welcome to check out Brazil Weekly's interview with Professor Bolivar Lamounier and find out Why you shouldn't get too excited about Brazil's new middle class…
ROTTERDAM WEEK
Check out our new Publication
Brains & Brawn from a Virtual City State!
Un-Dutch Reporting
on
Political Risks & Business Opportunities
in the Americas, Europe & Southern Africa!
SUBSCRIBE, IT'S FREE!
You request a free subscription to Brazil Weekly here and get email notifications on updates.
Brazil Weekly is also Facebook. You can like us here and join our group there.
You can also follow Brazil Weekly on Twitter at brazilweekly.
And be very welcome to join the Brazil Weekly networking and discussion group on Linkedin: Click here to join.
CITY BRIEFS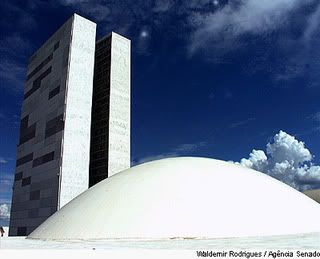 Check out Brazil Weekly's new feature City Briefs, a series of introductions to the country's main economic centers, packed with relevant info for business travelers. First to hit the net were the Brazil Weekly City Briefs on Brasilia, the federal capital of Brazil, Belo Horizonte, the country's third economic centre and Sao Paulo, the global megacity. Latest City Brief deals with Rio de Janeiro, the Marvelous City!
SOCIAL
Do we need intercultural communication or should we just be yourself? Read the column at Rotterdam Week.
SPLIT SECOND POLLS