ADVERTISEMENT

MEET OUR CONSULTANCY
Are you planning on doing business in Brazil? Get there with
Atlantico Business Development
business diplomacy
economic intelligence
political risk assessment
market scans

more here.
POLITICS
To some Brazilians, especially in the business world, Eduardo Campos has all the traits of a perfect president. Handsome, young, and the grandson of a beloved politician. Leftist enough to appeal to Brazil's poor masses, but eager to please big business and convinced of the merits of free trade. Critical of President Dilma Rousseff's heavy hand in the economy, but promising no huge changes in policy (Reuters).
Although 20 of the 25 convicted at the mensalão trial are already in jail or serving alternative sentences, the Court has not even started charging over US$ 9,2 million -to be corrected- in fines imposed by the Supreme Court as part of their punishment (Folha).
INTERNATIONAL
The EU launched a case against Brazil at the World Trade Organization over the nation's taxes on imports from cars to computers, but insisted the dispute should have no bearing on delicate free-trade talks. The European Union is Brazil's biggest trading partner – accounting for a fifth of its total exports. Brazil would be a major beneficiary of a far-reaching trade accord the EU is negotiating with Mercosur, a group of Latin American countries (Reuters).
Brazil's lobby in the U.S. is little compared to that of other countries, Raul Juste Lores reports.
DEFENSE & SECURITY
Brazil awarded a $4.5 billion contract to Saab AB to replace its aging fleet of fighter jets, a surprise coup for the Swedish company after news of U.S. spying on Brazilians helped derail Boeing's chances for the deal. The contract, negotiated over the course of three presidencies, will supply Brazil's air force with 36 new Gripen NG fighters by 2020. Aside from the cost of the jets themselves, the agreement is expected to generate billions of additional dollars in future supply and service contracts (Reuters).
The decision of the Brazilian Air Force (FAB) to buy fighter jets and military equipment from the Swedish company Saab Gripen NG is down to a combination of factors. However, the deal in fact represents something rare in this type of business: the company offering the best price won the contract (Folha).
BRAZIL WEEKLY STORE
Check out the Brazil Weekly Store, our online shop in cooperation with Amazon.com. Now listing books on Brazil and Brazilian music cds!
OPINION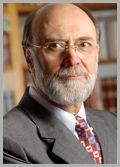 Be welcome to check out Brazil Weekly's interview with Professor Bolivar Lamounier and find out Why you shouldn't get too excited about Brazil's new middle class…
ROTTERDAM WEEK
Check out our new Publication
Brains & Brawn from a Virtual City State!
Un-Dutch Reporting
on
Political Risks & Business Opportunities
in the Americas, Europe & Southern Africa!
SUBSCRIBE, IT'S FREE!
You request a free subscription to Brazil Weekly here and get email notifications on updates.
Brazil Weekly is also Facebook. You can like us here and join our group there.
You can also follow Brazil Weekly on Twitter at brazilweekly.
And be very welcome to join the Brazil Weekly networking and discussion group on Linkedin: Click here to join.
CITY BRIEFS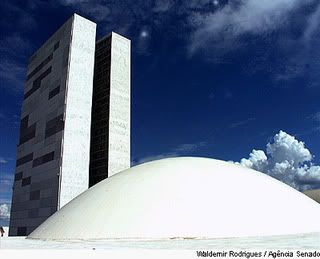 Check out Brazil Weekly's new feature City Briefs, a series of introductions to the country's main economic centers, packed with relevant info for business travelers. First to hit the net were the Brazil Weekly City Briefs on Brasilia, the federal capital of Brazil, Belo Horizonte, the country's third economic centre and Sao Paulo, the global megacity. Latest City Brief deals with Rio de Janeiro, the Marvelous City!
SOCIAL
Do we need intercultural communication or should we just be yourself? Read the column at Rotterdam Week.