ADVERTISEMENT


MEET OUR CONSULTANCY
Are you planning on doing business in Brazil? Get there with
Atlantico Business Development
business diplomacy
economic intelligence
political risk assessment
market scans

more here.
POLITICS
As Brazil's protests become a fading memory, the presidential campaign seems increasingly "old school", is the analysis of Rotterdam Week.
SPLIT SECOND POLL
ADVERTISE NOW
ON BRAZIL WEEKLY
AND GET HUGE DISCOUNTS!
Brazil Weekly now offers huge discounts to companies wishing to promote their business on our website.
Rates for ads with picture, link and a bit of text in one of the three columns on our front page now start at only 499 Euros for a 26 weekly edition period or only 999 Euros for a 52 weekly edition period (excluding taxes and money transfer costs).
BRAZIL WEEKLY STORE
Check out the Brazil Weekly Store, our online shop in cooperation with Amazon.com. Now listing books on Brazil and Brazilian music cds!
OPINION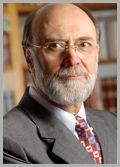 Be welcome to check out Brazil Weekly's interview with Professor Bolivar Lamounier and find out Why you shouldn't get too excited about Brazil's new middle class…
ROTTERDAM WEEK
Check out our new Publication
Brains & Brawn from a Virtual City State!
Un-Dutch Reporting
on
Political Risks & Business Opportunities
in the Americas, Europe & Southern Africa!
SUBSCRIBE, IT'S FREE!
You request a free subscription to Brazil Weekly here and get email notifications on updates.
Brazil Weekly is also Facebook. You can like us here and join our group there.
You can also follow Brazil Weekly on Twitter at brazilweekly.
And be very welcome to join the Brazil Weekly networking and discussion group on Linkedin: Click here to join.
SPLIT SECOND POLL
CITY BRIEFS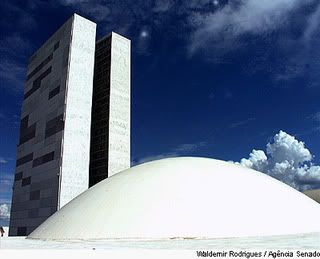 Check out Brazil Weekly's new feature City Briefs, a series of introductions to the country's main economic centers, packed with relevant info for business travelers. First to hit the net were the Brazil Weekly City Briefs on Brasilia, the federal capital of Brazil, Belo Horizonte, the country's third economic centre and Sao Paulo, the global megacity. Latest City Brief deals with Rio de Janeiro, the Marvelous City!
SOCIAL
Do we need intercultural communication or should we just be yourself? Read the column at Rotterdam Week.
– NEW EDITION –
BRAZIL WEEKLY'S BRAZIL'S NEXT 10 HOTTEST BUSINESS CITIES
Check out our revised, 2013, edition! No doubt the biggest and most important business centres of Brazil are the megacities of Sao Paulo and Rio de Janeiro and do not forget most other state capitals like Belo Horizonte, Salvador da Bahia, Recife, Fortaleza, Curitiba and Porto Alegre. But Brazil is big and there are plenty of other fast developing cities, not being state capitals. So for a minute forget Sao Paulo, Rio and those other 2014 World Cup host cities and check out Brazil Weekly's Brazil's Next 10 Hottest Business Cities 2013.