MEET OUR CONSULTANCY
Are you planning on doing business in Brazil? Get there with
Atlantico Business Development
business diplomacy
economic intelligence
political risk assessment
market scans

more here.
BRAZIL WEEKLY STORE
Check out the Brazil Weekly Store, our online shop in cooperation with Amazon.com. Now listing books on Brazil and Brazilian music cds!
INTERNATIONAL
Numerous company executives and Chinese officials have been to Mato Grosso in recent years exploring the possibility of investing in the state's logistics such as grain silos, railroads, and ports as a way of reducing transportation costs which can be more than US$ 3.00 a bushel to get the soybeans from the interior of Brazil to one of Brazil's ports. On a recent tour of the state with the Soybean and Corn Producers Association of Mato Grosso (Aprosoja), a Chinese executive, Lin Tan, expressed his frustration in trying to invest in Mato Grosso's infrastructure (Soybean & Corn Advisor).
OPINION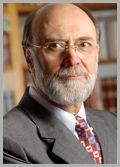 Be welcome to check out Brazil Weekly's interview with Professor Bolivar Lamounier and find out Why you shouldn't get too excited about Brazil's new middle class…
ADVERTISEMENT


SUBSCRIBE, IT'S FREE!
You request a free subscription to Brazil Weekly here and get email notifications on updates.
Brazil Weekly is also Facebook. You can like us here and join our group there.
You can also follow Brazil Weekly on Twitter at brazilweekly.
And be very welcome to join the Brazil Weekly networking and discussion group on Linkedin: Click here to join.
CITY BRIEFS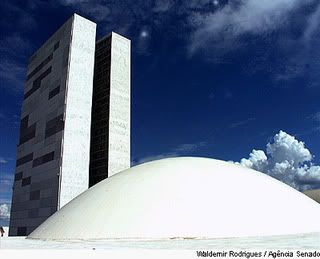 Check out Brazil Weekly's new feature City Briefs, a series of introductions to the country's main economic centers, packed with relevant info for business travelers. First to hit the net were the Brazil Weekly City Briefs on Brasilia, the federal capital of Brazil, Belo Horizonte, the country's third economic centre and Sao Paulo, the global megacity. Latest City Brief deals with Rio de Janeiro, the Marvelous City!
EDUCATION
Four Brazilian universities were listed among the top ten in Latin America, according to a report released Tuesday by a regional provider of guides to higher education. The University of Sao Paulo is considered the best in Latin America for the third time in a row, according to the 2013 university ranking by the Quacquarelli Symonds (QS) (Xinhua).
OPINION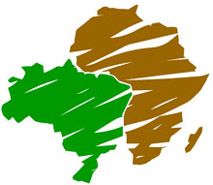 Be welcome to check out our latest article, a reaction to a recent article in The Economist: Can Brazil Conquer Africa's Booming Markets?
– THE RISE OF THE PACS –
Meet three booming Portuguese-speaking African Countries…!
The rise of the what? Another acronym, you say? Well, why not… In Portuguese the countries are called PALOPs, the Paises Africanos de Lingua Oficial Portuguesa (or African Countries with Portuguese as Official Language). So we call them PACs. Three PACs have become booming economies and nobody is stopping them: Cape Verde, Angola and Mozambique. Check it out!