ADVERTISEMENT


POLITICS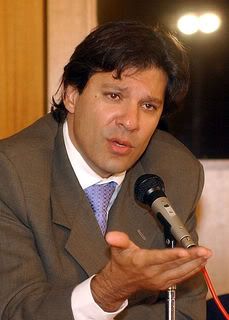 Fernando Haddad, Mayor of Brazil's largest city Sao Paulo, refuted claims by British daily Financial Times (FT) that the national government is mismanaging the economy (Xinhua).
The Brazilian government announced a plan to localize human insulin production by 2016 through a partnership with a Ukrainian lab. The Farmanguinhos lab, a government facility, will work with Ukrainian lab Indar (Xinhua).
President Dilma Rousseff announced a deeper-than-expected cut in electricity costs. Residential consumers will pay 18 percent less for power, while industrial, agricultural and commercial users will see electricity bills drop 32 percent, Reuters reported.
BRAZIL WEEKLY STORE
Check out the Brazil Weekly Store, our online shop in cooperation with Amazon.com. Now listing books on Brazil and Brazilian music cds!
INTERNATIONAL
Relations between Brazil and the United States will remain cordial in the second term of U.S. President Barack Obama, political analysts said (Xinhua).
SPLIT SECOND POLL
SUBSCRIBE, IT'S FREE!
You request a free subscription to Brazil Weekly here and get email notifications on updates.
Brazil Weekly is also Facebook. You can like us here and join our group there.
You can also follow Brazil Weekly on Twitter at brazilweekly.
And be very welcome to join the Brazil Weekly networking and discussion group on Linkedin: Click here to join.
SPLIT SECOND POLL
CITY BRIEFS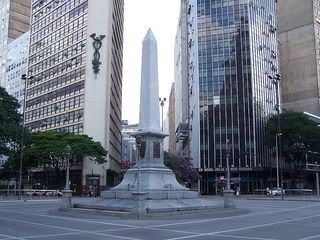 Check out Brazil Weekly's new feature City Briefs, a series of introductions to the country's main economic centers, packed with relevant info for business travelers. First to hit the net were the Brazil Weekly City Briefs on Brasilia, the federal capital of Brazil, Belo Horizonte, the country's third economic centre and Sao Paulo, the global megacity. Latest City Brief deals with Rio de Janeiro, the Marvelous City!
DEFENSE & SECURITY
Embraer S.A. and AgustaWestland, a Finmeccanica company, announced that they have signed a memorandum of understanding aiming at establishing a joint-venture which could lead to the production of AgustaWestland helicopters in Brazil to be marketed for both commercial and military use in Brazil and Latin America (Embraer).
Embraer Defense and Security and the Brazilian Air Force (FAB) signed a contract to modernize five EMB 145 AEW&C (Airborne Early Warning and Control), designated E-99 in the FAB. The contract, valued at approximately USD 215 million, provides for the updating of electronic warfare systems, command and control systems, electronic countermeasures and air surveillance radar. Atech, a Embraer Defense and Security company, participates in the development of the command and control system. The contract also comprises six mission planning and analysis stations that will be employed in the training and improvement of crews (Embraer).
OPINION
Be welcome to check out our latest article, a reaction to a recent article in The Economist: Can Brazil Conquer Africa's Booming Markets?