POLITICS
It's Brazil's 190th Independence Day, congratulations!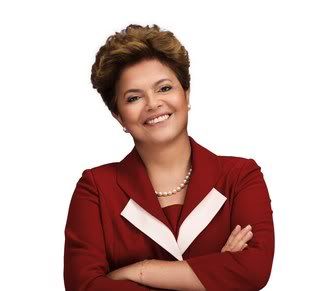 President Dilma Rousseff announced sweeping cuts to electricity rates in a new effort to lower some of the world's highest business costs that are stifling a once-booming emerging-markets star. In a widely anticipated announcement, Rousseff said that cuts could drop industrial electricity rates by as much as 28 percent, while residential consumers would see rates fall on average by 16.2 percent (Reuters).
Brazil will raise import tariffs on 100 foreign products to help struggling local industries, Finance Minister Guido Mantega said, in a move that could amplify concerns over growing protectionism in the world's No. 6 economy (Reuters).
Just sixty days into the campaign, the 2012 municipal elections have already had more politically associated deaths and acts of violence than the 2010 elections. Over the past two months, twenty-two people have been murdered in incidents related to the upcoming elections (The Rio Times).
President Dilma Rousseff said Monday the way to eradicate poverty and ensure a more prosperous future was to invest in the information technology (IT). During her weekly radio address, Rousseff highlighted a government plan to invest 500 million reais (246 million U.S. dollars) in software development, as part of its recently launched Bigger Information Technology Program (Xinhua).
ADVERTISEMENT SECTION
SUBSCRIBE, IT'S FREE!
You request a free subscription to Brazil Weekly here and get email notifications on updates.
Brazil Weekly is also Facebook. You can like us here and join our group there.
You can also follow Brazil Weekly on Twitter at brazilweekly.
And be very welcome to join the Brazil Weekly networking and discussion group on Linkedin: Click here to join.
YOUR AD ON BRAZIL WEEKLY
It is now possible to place your ads on Brazil Weekly. Write us for the options.
INTERNATIONAL
Brazil said it is pressing Venezuela to determine whether Brazilian gold miners crossed the border and massacred a village of about 80 indigenous people from a helicopter (Reuters).
Colombia is considering a move from the constituency led by Brazil at the International Monetary Fund, to the one led by Mexico, outgoing Finance Minister Juan Carlos Echeverry said (Bloomberg).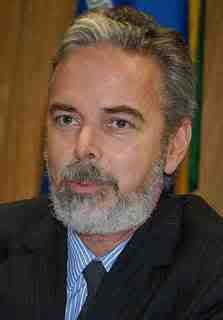 Foreign Minister Antonio Patriota criticized the Middle East Quartet of failing to negotiate a truce on the Syria crisis. The Quartet is composed of the United States, Russia, the European Union and the United Nations. "The Quartet has been ineffective. But it is not enough to denounce the ineffectiveness. We have to make efforts," Patriota said at a hearing of Brazil's congressional Foreign Relations Committee (Xinhua).
The Arab Spring meet a Brazilian Winter. By being on the wrong side and supporting falling dictators, Brazil lost its partners, money and values (Al Jazeera)
Singapore has set up the first embassay in Latin America in Brasilia, capital city of Brazil. The embassay is temporarily located at Hotel Melia in the capital city (Xinhua).
Brazil and Cuba have signed here an agreement of 200 million U.S. dollars credit to support food programs in the island country (Xinhua).
Foreign minister Antonio Patriota strongly defended the decision to suspend Paraguay from Mercosur following the removal of Fernando Lugo from the presidency, as well as the incorporation of Venezuela as full member of the trade group (MercoPress).
The Ministry of Development, Industry and Foreign Trade (MDIC) will establish a partnership with the Department of Commerce of the United States (DOC) to promote internship opportunities for Brazilian students completing courses from the Science Without Borders program. The partnership will also include the American Chamber of Commerce (AMCHAM Brasil). Forty U.S. companies with branches in Brazil have already been confirmed by the ministry to be interested in participating in the project by opening internships (Portal Brasil).
DEFENSE & SECURITY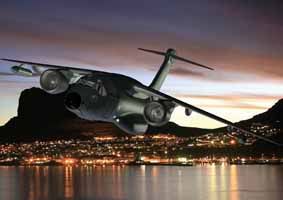 The Brazilian Air Force (FAB) and Embraer Defense and Security concluded, in August, the preliminary design review of the military transport jet aircraft KC-390 development project. The contractual event, one of the program's relevant milestones, took place at Embraer facilities in Eugênio de Melo (Embraer).

SOCIAL
Brazil is the world's largest consumer of crack cocaine, and the second largest consumer of cocaine and derivative drugs, after the United States, according to a study. The study conducted by the Sao Paulo Federal University said Brazil represents 20 percent of the global cocaine market, with 6 million of Brazil's nearly 200 million residents having used cocaine, crack cocaine or other related drug at least once in their lives (Xinhua).
On July 1 this year, the Brazilian population totaled 193,946,886, according to an estimate by the Brazilian Institute of Geography and Statistics (IBGE), published on August 31 in the Official Federal Gazette (Portal Brasil).
EDUCATION
Folha launched a systematic ranking of Brazilian universities. The ranking is comprised of 191 universities that work with research, education and extension courses are in the rank, as well as 41 colleges working mostly with education, but with little research. USP is the leader, followed by the Federal Universities of Minas Gerais (UFMG) and Rio de Janeiro (UFRJ) (Folha).