ADVERTISEMENT


SEASON'S GREETINGS!
Brazil Weekly will be back on January 4th, 2013.
BRAZIL WEEKLY STORE
Check out the Brazil Weekly Store, our online shop in cooperation with Amazon.com. Now listing books on Brazil and Brazilian music cds!
INTERNATIONAL
The ambassadors nominated by the Brazilian government to represent the country in Iran and Turkey, first class ministers Santiago Irazabal Mourão and Antonio Luis Espinola Salgado, advocated an international understanding about the Iranian nuclear program.  A little more than two years ago, the Brazilian and Turkish governments promoted intense negotiations with Tehran about the nuclear program of Iran, which is suspected by several western countries of being connected to a parallel program of nuclear weapons. Tripartite negotiations led to the signing of Tehran Declaration, which established abroad shipment of uranium for enrichment of low-enriched uranium by Iran. However, the agreement was not accepted by the United States, which promoted the adoption of new sanctions from the United Nations against Iran (more on Federal Senate).
The governments of Brazil and Bolivia presented a set of actions to combat drug trafficking. The initiatives concern cooperation between the two countries focused on the development of joint intelligence operations, border monitoring, police training and combating money laundering (Portal Brasil).
DEFENSE & SECURITY
Created with the objective of integrating security agencies and police forces in order to protect Brazilian borders against drug trafficking, arms smuggling, the theft of animals and other crimes, the Strategic Border Plan has achieved "impressive" results. According to data from the federal government, 42 criminal organizations were dismantled between June (when the plan was launched) and November of this year. Compared to the previous period (from January 2010 to May 2011), an increase of 701.5% was seen, with 20,737 people being arrested while committing criminal acts. Additionally, 2,235 firearms (up 496%), 280,785 munitions (up 347%), 350 tons of drugs (up 329%), 9,545 vehicles (up 295%), and the equivalent of more than R$ 12 million in cash were seized (Portal Brasil).
The Brazilian Army took delivery of the first unit of a batch of 86 VBTP-MR Guarani 6×6 amphibious armoured fighting vehicles (AFVs) in a mechanised infantry configuration. The vehicles were ordered by the army's Science & Technology Department, (Departamento de Ciência e Tecnologia: DCT) from Iveco Veículos de Defesa for BRL246 million (USD117 million), Janes reported. Defesanet reported that Argentina may be a possible first export customer of the Guarani.
The Russian state emterprise Rostekhnologii and Odebrecht Defesa e Tecnologia signed an agreement for setting up a joint venture that will assemble Mi-171 multi-use helicopters in Brazil.
Brazil is building a new military base, the Santa Barbara Fortress, in Goias state in order to house its new mobile missile untis equipped with the Astros 2020 system, Defesanet reports.
SPLIT SECOND POLL
SUBSCRIBE, IT'S FREE!
You request a free subscription to Brazil Weekly here and get email notifications on updates.
Brazil Weekly is also Facebook. You can like us here and join our group there.
You can also follow Brazil Weekly on Twitter at brazilweekly.
And be very welcome to join the Brazil Weekly networking and discussion group on Linkedin: Click here to join.
SPLIT SECOND POLL
CITY BRIEFS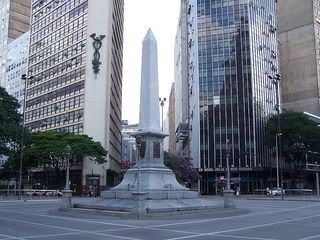 Check out Brazil Weekly's new feature City Briefs, a series of introductions to the country's main economic centers, packed with relevant info for business travelers. First to hit the net were the Brazil Weekly City Briefs on Brasilia, the federal capital of Brazil, Belo Horizonte, the country's third economic centre and Sao Paulo, the global megacity. Latest City Brief deals with Rio de Janeiro, the Marvelous City!
SOCIAL
More data have become availiable from the 2010 census. For instance schooling level of women was higher than men's and they have widened their share in the labor market. Check out the whole story at IBGE.
The number of divorces in Brazil reached 351,153 in 2011, an increase of 45.6% over 2010 (243,224). As a result, the divorce rate reached its highest level since 1984 (2.6 divorces per 1,000 inhabitants aged 15 and over), even more than in the previous year (1.8‰) (IBGE).