MEET OUR CONSULTANCY
Are you planning on doing business in Brazil? Get there with
Atlantico Business Development
business diplomacy
economic intelligence
political risk assessment
market scans

more here.
POLITICS
The number of poor recognized in records by the government would rise from zero to at least 22.3 million if the income officially used to define poverty were corrected for inflation, Folha reported. This number corresponds to more than 10% of the Brazilian population, another fact undermining the story of Brazil's new middle class. READ THIS.
Brazil's government needs to worry less about its high approval ratings and focus instead on reforms that, while unpopular, could bring the country out of its recent rut of subpar growth, former President Fernando Henrique Cardoso said. Speaking at the Reuters Latin America Investment Summit, Cardoso blamed politicians' "excessive confidence" in the status quo for economic growth that averaged just 1.8 percent over the last two years, a period that saw Brazil fall out of favor as a hot spot for foreign capital (Reuters).
Brazil's government has frozen 28 billion reais ($13.7 billion) in its 2013 budget as it tries to meet its primary surplus target, Finance Minister Guido Mantega said. Officials did not freeze portions of the budget set aside for investments and hosting the World Cup soccer tournament. The government may increase abatements against this year's fiscal surplus goal to 45 billion reais, up from February's estimate of 25 billion reais (Bloomberg).
With consumer defaults on the rise and confidence among shoppers at a three-year low in Brazil, the nerves are starting to show. Chaos broke out across at least 12 states over the weekend after rumours spread that the government was planning to suspend the nationwide Bolsa Família social welfare programme (FT).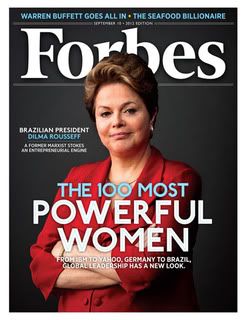 President Dilma Rousseff strongly denied rumors that the government plans to end income subsidy program called Bolsa Familia. Because of the rumors, thousands of people crowded local government banks to withdraw what they believed to be their last subsidy payment (Xinhua).
Investigations of the National Truth Commission should not seek punishment of persons related to deaths, torture and disappearances during the military dictatorship (1964-1985). This is the opinion of former Justice Minister José Carlos Dias, a member of the board. "The purpose of the commission is not punitive," he said. The punishment for crimes committed during the period will be a topic discussed by the commission at public hearings starting the middle of next year, about six months before the release of its final report. The purpose of the discussions will help define which recommendations the commission will adopt (Folha).
BRAZIL WEEKLY STORE
Check out the Brazil Weekly Store, our online shop in cooperation with Amazon.com. Now listing books on Brazil and Brazilian music cds!
INTERNATIONAL
An agreement signed on May 20 provides for the expansion of the Open University of Brazil (UAB) in Mozambique. As of 2015, over 2,000 places will be available in mathematics, biology, pedagogy and public administration courses. The consolidation and expansion of the Open University in Mozambique is expected to be implemented in five Mozambican provinces, in addition to the three already in the program (Portal Brasil).
Brazil's big-spending tourists take New York by storm (FT).
OPINION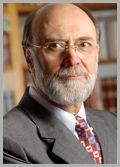 Be welcome to check out Brazil Weekly's interview with Professor Bolivar Lamounier and find out Why you shouldn't get too excited about Brazil's new middle class…
SPLIT SECOND POLL
ADVERTISEMENT


SUBSCRIBE, IT'S FREE!
You request a free subscription to Brazil Weekly here and get email notifications on updates.
Brazil Weekly is also Facebook. You can like us here and join our group there.
You can also follow Brazil Weekly on Twitter at brazilweekly.
And be very welcome to join the Brazil Weekly networking and discussion group on Linkedin: Click here to join.
CITY BRIEFS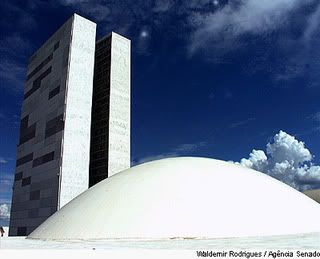 Check out Brazil Weekly's new feature City Briefs, a series of introductions to the country's main economic centers, packed with relevant info for business travelers. First to hit the net were the Brazil Weekly City Briefs on Brasilia, the federal capital of Brazil, Belo Horizonte, the country's third economic centre and Sao Paulo, the global megacity. Latest City Brief deals with Rio de Janeiro, the Marvelous City!
DEFENSE & SECURITY
Minister of Science, Technology and Innovation, Marco Antonio Raupp, launched the public selection process for the "Inova Aerodefesa" plan, in São José dos Campos (in the state of São Paulo). Under the plan, R$ 2.9 billion will be allocated to support technological innovation in aerospace, aeronautics, defense and public security (Portal Brasil).
SPLIT SECOND POLL
SOCIAL
Brazilian immigration authorities unveiled a set of favorite measures aimed at bringing in more foreign professionals. According to the new regulations published by the National Immigration Council, skilled foreigners can receive a temporary visa allowing them to work immediately for a 60-day term, during which they can present all required papers. The new policy differed strikingly from the old one, which stipulated that foreign workers had to submit the complete documents to the Brazilian consulates in their respective countries before they could obtain a work visa. It usually took 30 days to evaluate the documentation. Moreover, the government will create a digital record of the companies willing to recruit foreigners to work in Brazil, so it will not be necessary for them to present the complete documentation every time they hire a new foreign employee (Xinhua).
OPINION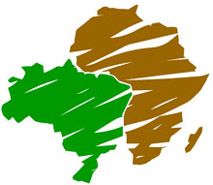 Be welcome to check out our latest article, a reaction to a recent article in The Economist: Can Brazil Conquer Africa's Booming Markets?
SPLIT SECOND POLL